ESEF gaining ground digitally
What does the EU-wide reporting format entail for companies?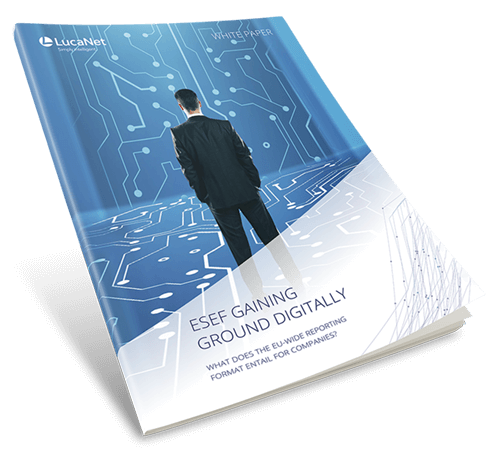 The European Parliament has released a directive in which previously non-standardised, individual and printed annual financial reports are to be published in the future using a harmonised electronic format known as ESEF (European Single Electronic Format). Capital market-oriented enterprises with a fiscal year starting on January 1, 2020 or later are affected. The four report components of IFRS consolidated financial statements will have to be published, namely the balance sheet, statement of comprehensive income, statement of changes in equity, and cash flow statement. Besides, some basic disclosures pertaining to the respective enterprise are to be included. For disclosures in the notes and management report, an extended transition period until January 1, 2022 applies. To date, separate financial statements on a national level do not have to be published in ESEF but can be on a voluntary basis if the member state provides a taxonomy.
Contents of this white paper
Application of ESEF in the EU
Regulatory provisions and criteria
Technological foundations of the new reporting format
Use of the taxonomy
Conclusion and outlook