BARC Score Financial Performance Management DACH 2022
LucaNet is Market Leader for the fifth time in a row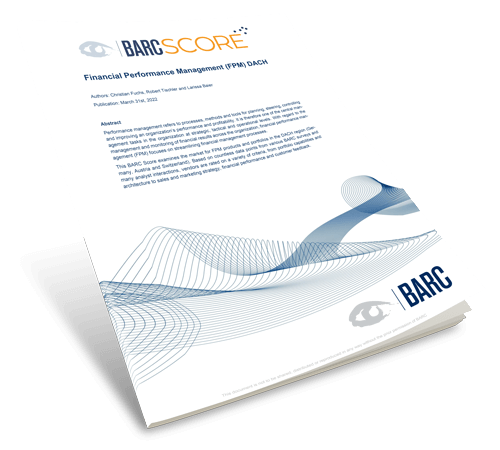 LucaNet was named Market Leader in the BARC Score for Financial Performance Management (FPM) DACH by the Business Application Research Center (BARC) for the fifth time in a row. Rapid business growth, international market expansion and high satisfaction of LucaNet users also contributed to an improvement in market position year-on-year!
Meanwhile, more than 3,500 customers trust LucaNet's professional software solution. Read more about the evaluation criteria and the concrete benefits of our financial performance management solution in the BARC Score FPM DACH 2022.

Please note that the analyst report is only available in English.
Content of the analysts' report:
Overview
Inclusion Criteria
Evaluation Criteria

Portfolio Capabilities
Market Execution

Score
Evaluated Products
Vendor Evaluations
Related Research Documents
BARC – Making Digital Leaders