How to stay ahead of the game with top tips on financial KPIs for startups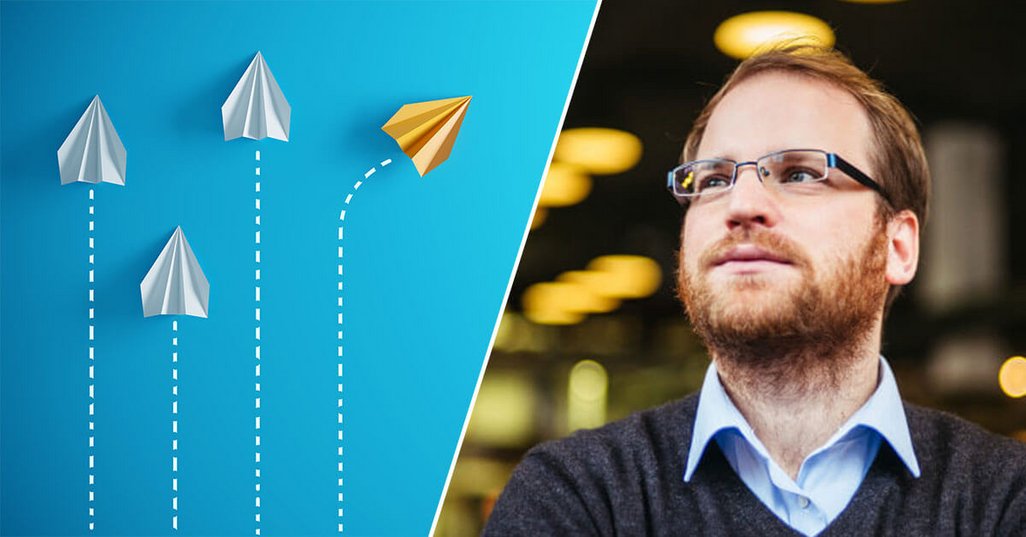 The Berlin investor and former Rocket-Internet CMO Luis Hanemann has been in the startup business for almost 20 years. He knows the scene like the back of his hand and has been involved in many successful business ideas, including two IPOs.
For the last five years, Luis Hanemann has been a partner at e.ventures, a venture capitalist that invests in and advises young startups worldwide with offices in San Francisco, Berlin, Tokyo, Beijing, and Sao Paulo. We met with him to talk about key performance indicators - KPIs - for startups and what it means to have the right instincts.
About Berlin and the special features of startups
Where did you get your passion for startups?
Luis Hanemann: I am from Berlin and love this city. That's why I never wanted to leave. But it's difficult to find a job in a conventional industry here. The startup world was a great way for me to stay in the city and still have a career. Startups fascinated me from the very first second, specifically because you have to be fast and dynamic, there are few conventions, and you have free rein. Many people, especially when I was at Rocket, but even before that, have flocked and continue to flock from all over the world to Berlin to work. I really like the atmosphere here.
What did you take with you from your time at Rocket?
Luis Hanemann: A lot. In particular, how quickly you can achieve something if you set your mind to it. When I started, there were a few hundred employees, and when I left, there were over 30,000. And I was there for just under four years! We were all young and eager, with little experience, but we had an absolute will to create something.
Every single one of us was willing to break new ground, to be brave, to just try things out. Albeit always oriented towards the world of data. Rocket set up attribution models very early on, made analyses of cohorts, customer acquisition costs (CAC), and customer lifetime values (CLV) at an early stage. Of course, all this has been refined slightly, but this knowledge helps me a lot in my current job.
How startups manage their financial data
Are financial reporting startups better at handling data per se than other companies?
Luis Hanemann: Startups in general are often, not always, but very often much better at handling data. They use cutting-edge software and have a high affinity towards technology. This is why they are often better than older companies. And even if the corporates don't sleep, especially when it comes to KPIs or data-driven marketing, startups simply have a major competitive advantage.
You changed sides at some point, going from working in a startup to advising them. What has this change in perspective brought to you when thinking of KPIs?
Luis Hanemann: I learned the importance of venture capital KPIs as a CMO at Rocket. We investors use it as a basis for comparisons. When we talk to startups that we find interesting or who have applied to us, the first thing we do is look at the KPIs to decide whether we will entertain a more in-depth conversation and ultimately a round of financing. If you are willing to invest millions of euros, it is important to be able to rely on both your gut feeling and bare numbers. So you take a closer look at the startup financial KPIs (laughs).
And which ones?
Luis Hanemann: This always depends on how far along the companies are. In the beginning, of course, there isn't that much data, but if they have some figures available, we like to look at the cohort data. That is, how does an average customer who has been acquired in a certain period of time behave compared to others.
This is a typical marketing and sales KPI. Then, of course, we are also interested in financial KPIs:
How much money do they actually want to raise?
How long would this money last?
How high is the monthly burn rate, that is, what is the amount of money that the startups burn in that period?
In the early phase, however, "soft" factors are also crucial:
Who is the team behind the idea?
Do we have confidence in them?
Are all the figures plausible?
Ultimately, it has to feel right. The decision isn't only made in your head, but also in your gut feeling. If you entrust a big amount of money to someone, you have to be convinced that they will be able handle it well, but also that they have a classic cash flow, long term plan.
Key financial figures and their challenges
You look at about 6,000 ideas every year, and you invest in six to ten. Are there certain KPIs that are always decisive for you in the end?
Luis Hanemann: Certainly. If I had to choose one, it would be the customer acquisition cost (CAC) and customer lifetime value. Ultimately, it is crucial for every business model to consider how efficiently new customers can be acquired, and how much and how quickly money can be earned.
And which financial health key figures do you look at?
Luis Hanemann: For me, the CAC and CLV are key financial figures, even if they are not in the classical sense. Apart from that, we look at the income statement, particularly the expenses side. We actually study all the balance sheet figures.
How often do you see companies with chaotic data?
Luis Hanemann: Unfortunately, very often. This is an initial selection criterion for us. I do not want to say that in such a case there is no chance left, but the rest must then be very convincing. Startups that clearly have an advantage are those that are well prepared and have their KPIs under control with relevant financial KPI software.
For example, if we have a few questions and have to wait two weeks for the figures because they have to find them in some Excel tables, this is of course more difficult than if the numbers are more or less immediately available to us. It's important for startups to have data readily available in a single, organized system.
Which figures are reported to you?
Luis Hanemann: Usually, we get the initial high level financial key figures in a pitch deck. There are about five to ten main KPIs for a startup, depending on the business model. Things like capital requirements, burn rate, amount of revenue, revenue cost broken down by different product types, and churn rate are important KPIs. Then we always ask about the profitability plans, such as their plan for obtaining a positive EBIT.
The team as an important factor for the implementation of a business concept
You said that clearly stated figures bring a clear advantage, but they are not always the bottom line. How often do you invest in something simply because the idea is so brilliant, even if the hard facts don't necessarily back it up?
Luis Hanemann: Well, we are in the business of early stage investing. And at this early stage of a company, there is often not enough reliable data available. At this point, the question of who is in the team is almost even more important than the question of key figures. As I said, we ask ourselves whether we trust the team to develop and implement this good idea? Of course, the numbers have to be at least partly in order, but if someone has a great financial plan in tow, but the team is weak, then that's a knockout criterion for us. What is really important for us are the personalities, who are the founders, and, of course, the question of whether the total addressable market is ripe so that something big can really happen.
Tips and tricks for the financial reporting of startups
Do you think there are rules regarding reporting or numbers that you can give to any startup?
Luis Hanemann: I think it's extremely important to keep an eye on your cash flow. That sounds trivial, I know. But, the startups we invest in, or anyone who is just starting out, will initially have very low returns on investment or generate losses. Having your cash in mind and knowing how long the money will last, when you need to be profitable, or what kind of profit margin is needed, is, in my opinion, the be-all and end-all. I have often seen a company acquire new customers like crazy and suddenly find itself in a liquidity bottleneck because invoices were not paid until weeks later.
Any other tips?
Luis Hanemann: Measure the benefit and acceptance as early as possible. I have seen founders who spend months in a closed room thinking about themselves and then coming out with a solution that no one needs or that should have been tackled differently.
Don't hesitate to hire good employees early on. Even if it's expensive. And last, but not least: Set up a sound technical infrastructure. If you want to be reasonably serious, data should be readily available and credible.
About
Luis Hanemann is a native of Berlin and a big fan of Blinkist. As CMO of Rocket Internet, he has not only directly experienced the rise of Zalando and Groupon, but also actively played a part. He is a partner at the VC e.ventures and founder of the digital marketing agency Trust Agents, where he applies his extensive knowledge of startups and data-driven marketing.
Would you like to have more information on how a professional financial performance mangement software helps with your reporting? Take a look at our solution page!