The top 5 advantages of a professional disclosure management software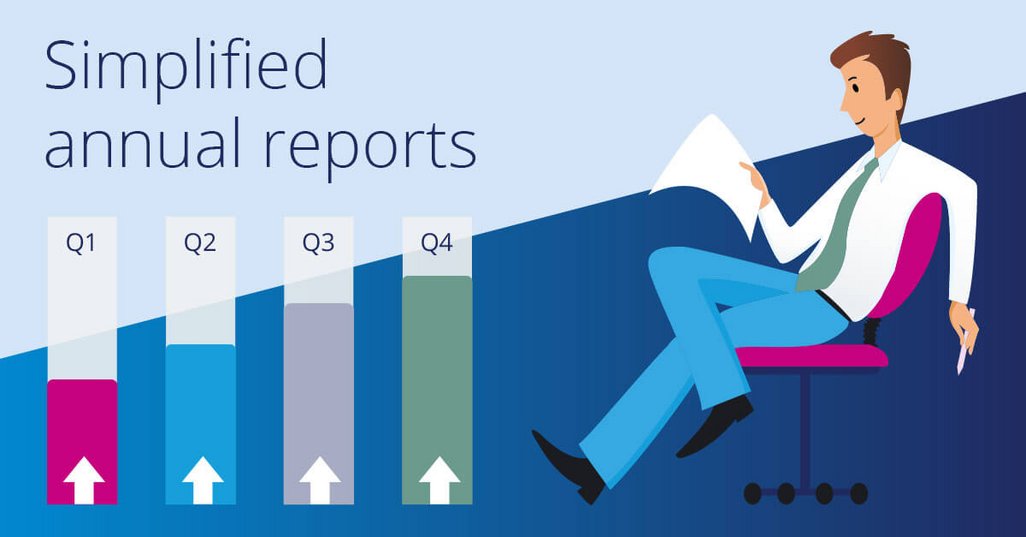 When it is closing time and consolidated, monthly or quarterly financial statements; annual or half-year reports, as well as other internal and external reports, have to be prepared, employees in the finance department are often stressed and have tight deadlines. This shows that the process of annual and financial reporting is error-prone, non-transparent and uncoordinated. Countless Excel tables have to be prepared, merged, validated and examined for sources of error. Additional correction loops are necessary if external layout agencies are involved.
The growing number of internal and external legal regulations is also making the daily task of annual reporting difficult for finance teams. New legal requirements, such as the implementation of European Single Electronic Format (ESEF) and the revised EU Corporate Sustainability Reporting Directive as of April 21, 2021, are increasing the pressure to produce annual reports even faster and with even more detailed results. This is creating the desire and need for the digitisation and automation of the important disclosure management process in finance teams of both medium-sized and large companies.
What is disclosure management?
Disclosure management deals with the process of unified and automated preparation of annual and financial reports. This can be realised with the help of professional software solutions. A corresponding software tool aims to efficiently organise the collective collaboration between various people in the specialist department and IT systems across the company, all of whom are involved in the process of creating the financial and annual report.
The aforementioned automation is intended to significantly speed up the overall process from the first draft to the final printed report, and significantly reduce the likelihood of errors due to fewer manual entries. Another advantage is the traceability of all process steps, which considerably facilitates troubleshooting.
The 5 success factors of professional software for disclosure management
What are the essential features of a professional software tool designed to make the overall process of creating annual and financial reports more efficient? What are the key functionalities that you should pay particular attention to when selecting a solution? And how do they specifically help you overcome the challenges you face in the disclosure management process?
Benefit 1: Flexible interfaces
A professional disclosure management solution is characterised by the fact that all data from common consolidation and ERP systems can be easily transferred to the annual reports in an automated manner through flexible interfaces. This replaces manual data transfer and ensures that the correct figures are shown in the report – both in tables and charts as well as in running text.
Benefit 2: Full MS Office integration
It is also important that the software offers full MS Office integration, so that companies can continue to create their reports in MS Excel, MS Word and MS PowerPoint. Employees can continue to use their extensive knowledge in the application of the MS Office package in a straightforward manner and do not have to adapt to a new system.
Benefit 3: Automated validation
Professional software for disclosure management makes automatic validation possible. The validation rules stored in the tool directly evaluate the processed data in the annual report and provide detailed feedback on how valid the data in the report is, item by item. Both figures in tables and diagrams and figures in continuous text are automatically evaluated.
Benefit 4: Mapping of company-specific requirements
Ideally, the software can be extended with further helpful modules. This way even special requirements for the creation of annual reports can be met. A few examples are:
1. A corresponding layout module should enable companies to easily generate MS Word-compatible print-ready annual reports. The corporate design can thus be implemented independently in the annual report, even without an external agency.
2. Ideally, the software tool supports companies in automatically generating many similar annual reports (e.g. financial statements) on an "assembly line". This simplifies the extensive preparation of financial statements.
3. An integrated ESEF module serves as a solution for companies that need to tag ESEF-compliant annual financial reports with XBRL tags.
Benefit 5: Flexible output formats
When selecting the right disclosure management tool, make sure that it is capable of generating your desired output format at the push of a button: In addition to the classic output formats MS Excel, MS PowerPoint and MS Word, the software should also be able to generate other output formats such as print-ready annual reports, iXBRL format for ESEF-compliant annual reports or XML format for publication in the German Federal Gazette if required.
The smart solution for your annual and financial report
Have these advantages of a professional tool raised your interest? If so, you should take a closer look at the SmartNotes tool, which provides you with unbeatable benefits for your disclosure management, especially in combination with LucaNet software. SmartNotes is a recommendable solution for the creation of internal and external annual reports. It allows companies of all sectors and sizes to flexibly extract data from source systems and automatically process financial and annual reports.
A new take on disclosure management
Do you finally want to comprehensively digitalise your disclosure management? If so, download our e-book and find out what the success factors are for reliable, quick, and transparent annual report preparation. In addition, you will get to know the possibilities of a professional tool for annual report preparation. Learn more here: